December 20th, 2006 (10:28 pm)
current location:
Detroit vs New York
current mood: competitive
current song: "You've Got Another Thing Comin" - Judas Priest
Joel Zumaya can't wait.

His wrist has been healing up since the 2006 ALCS. Not from pitching. From Guitar Hero.

That's right. Joel Zumaya has spent his off season in training, gearing up for the ultimate showdown.

No, not Albert Pujols in the World Series. Been there, done that.

Now - it's time to play a true master. Video game guru and sometime pitcher, Kei Igawa, is coming to the United States. And Zumaya wants him on a his Playstation 2. Now.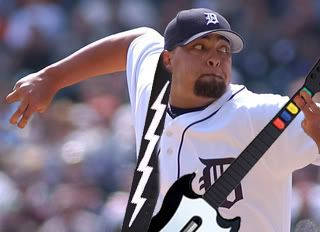 Zumaya wails on his guitar controller before a live audience.
But Igawa claims he is ready.
"New York is all right. I thought there would be more consoles in the hotels," he said through a translator. "But my room only had a TiVo and a DVD player. I was expecting Nintendo Wii and PS3, at least. I am now seriously reconsidering the contract proposal by the New York Yankees."
But if he does decide to accept that contract and stay, look at. This showdown could be serious. Deadly serious.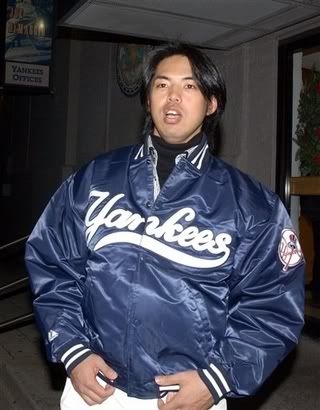 The champion of the video game awaits his next challenge.